The only platform you need for desked and deskless workers
With a catalogue of features that is as flexible as it is comprehensive, Igloo is the only intranet that truly offers a solution fit for every worker, whether they work with their hands or at a desk.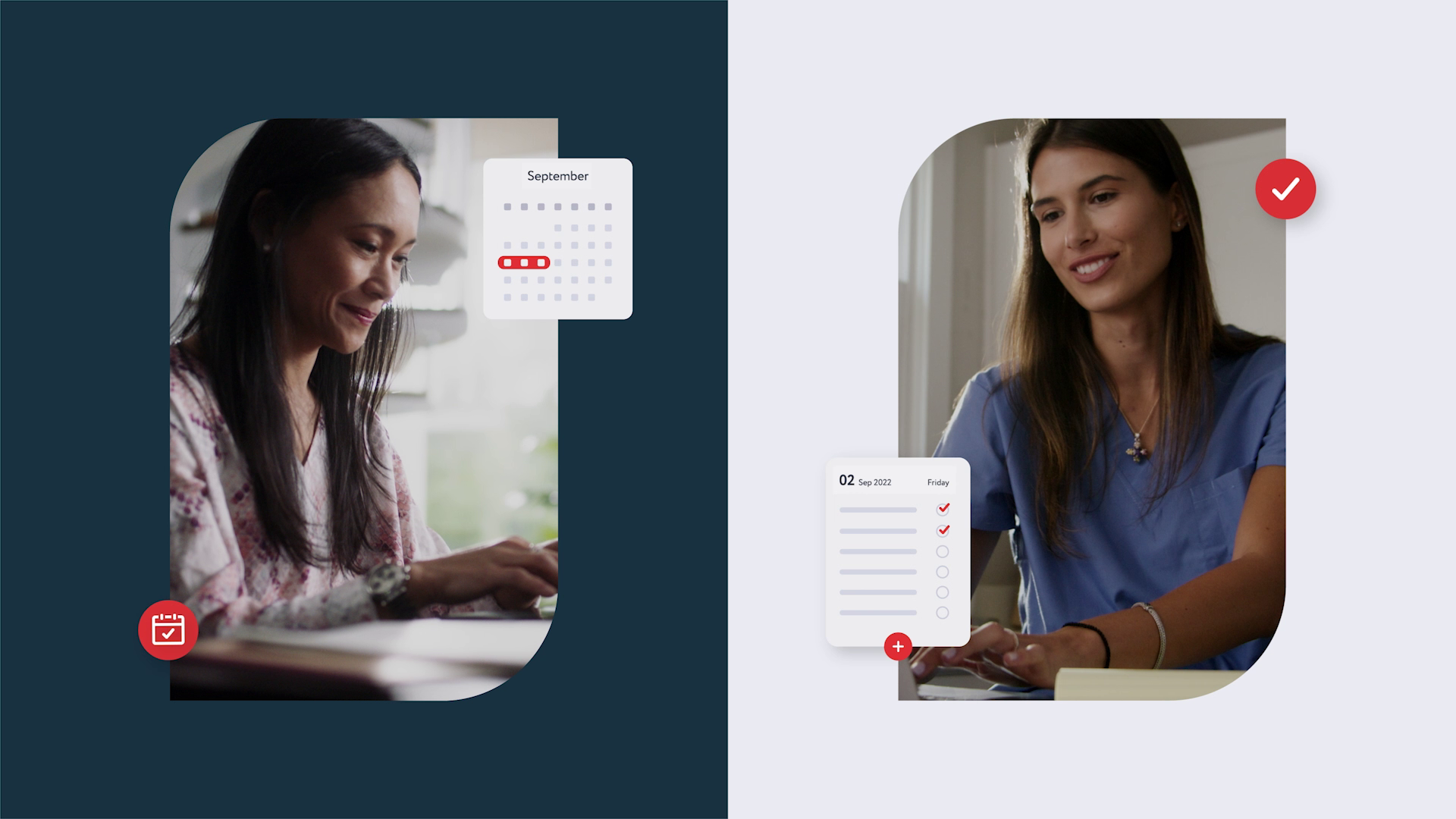 How our features drive change
Positive change is difficult to achieve, but Igloo's robust features and support drive the foundational elements of any digital transformation or organizational progress.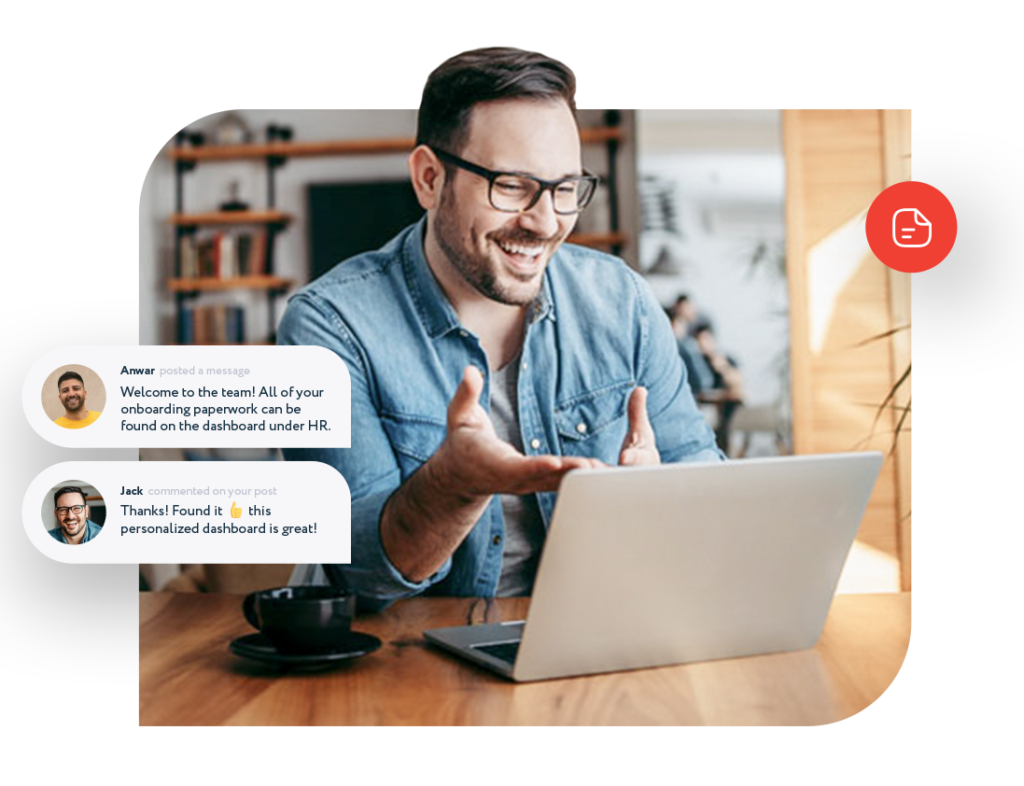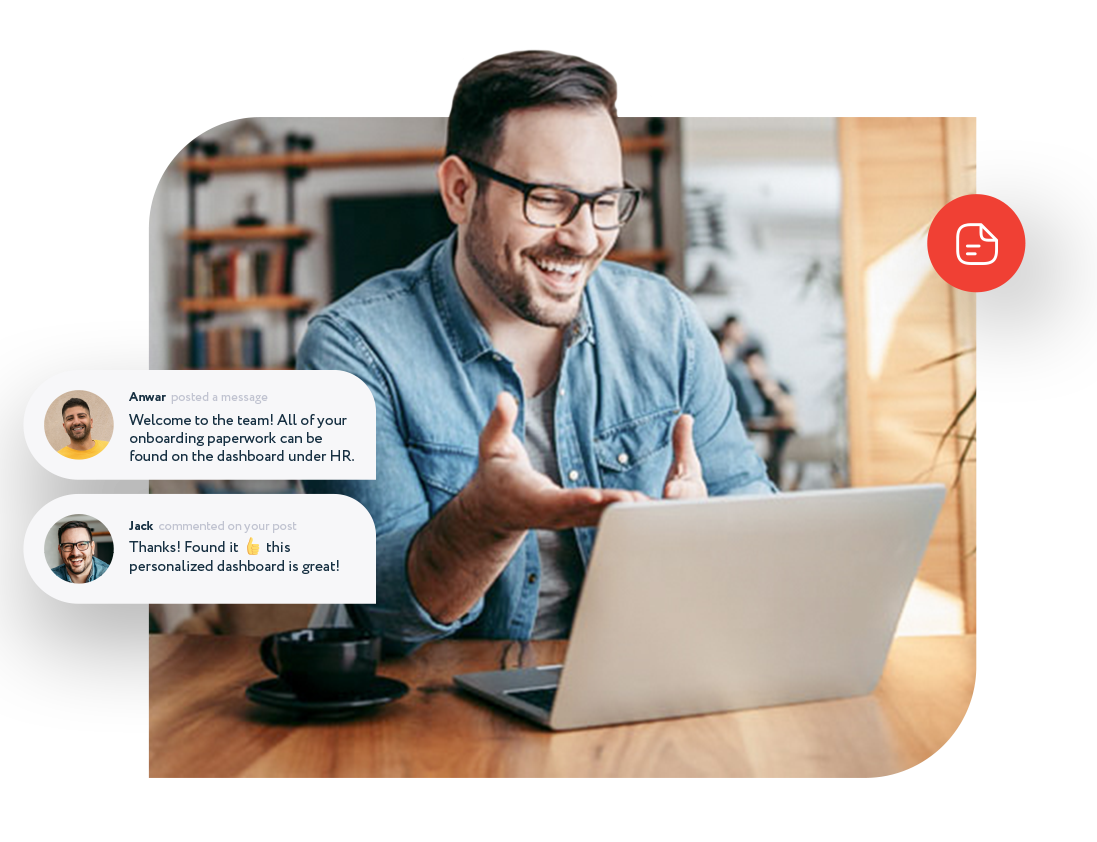 As companies become less connected, progress slows, mistakes get made, and burnout fuels turnover. Igloo is designed first and foremost to rebuild the connections between individuals, teams, departments, and across the frontline-office divide, so that everyone can work faster and drive revenue as a united force to be reckoned with.

One platform with infinite possibilities
Igloo offers a complete digital workplace that supports comprehensive administration, targeted content creation and delivery, and role-specific ways to consume and respond to content. But Igloo also elevates your existing tech by using broad integration support to build third-party apps into streamlined workflows within your intranet. Whether you're trying to accelerate project development or improve frontline output, Igloo can tailor solutions that improve performance in the right areas to get there.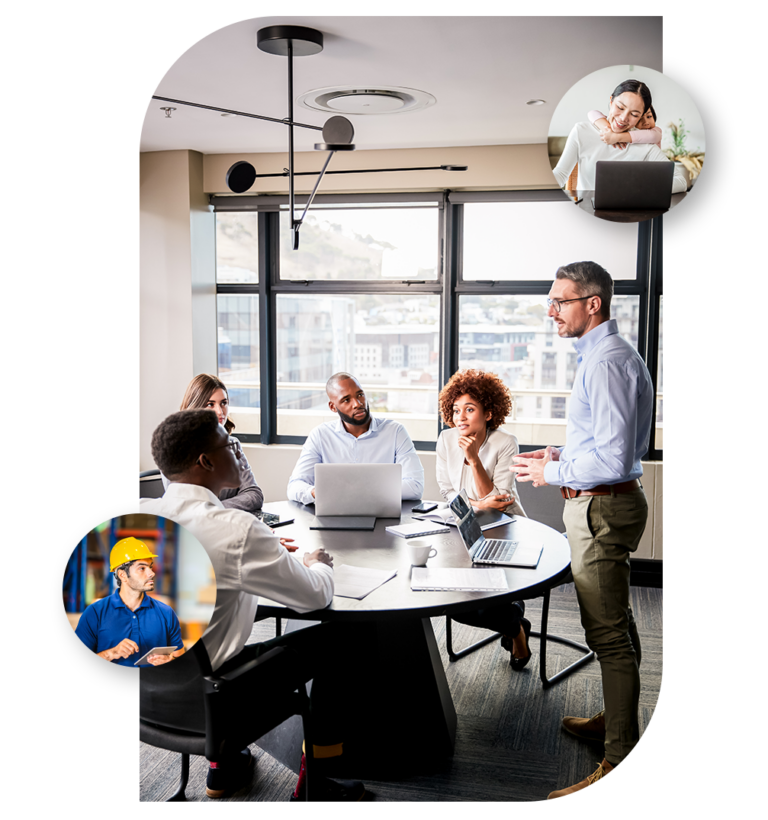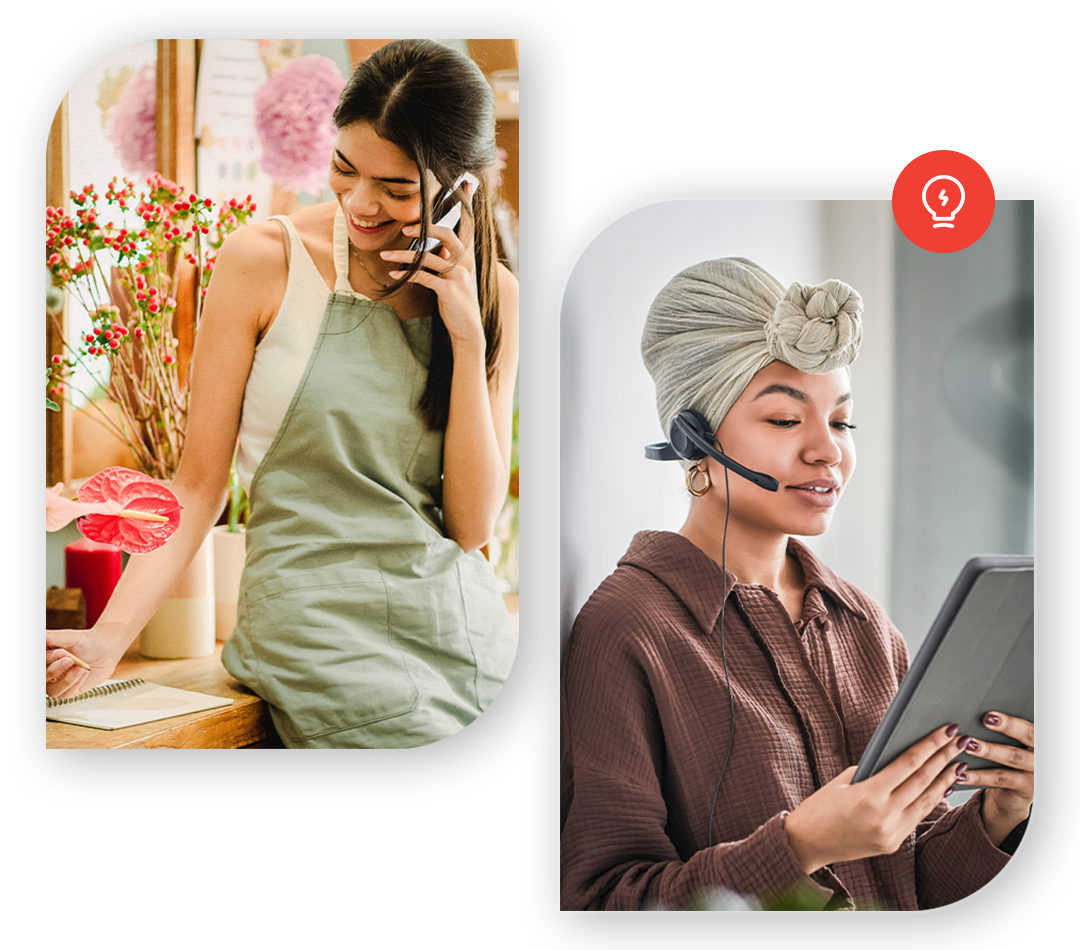 Support that makes intranets easy
A platform so comprehensive can appear daunting, but the Igloo UX is designed to be simple and intuitive to configure, even for those without a technical aptitude. Igloo's industry-leading support teams take the experience even further by working as a part of your team to build and iterate your intranet according to your evolving business needs, so you can do less while achieving greater productivity, engagement, and worker satisfaction.
Features that drive organization-wide performance
Igloo's pioneering intranet platform shaped the way people worked for the fifteen years since, unlocking new levels of performance for our customers. To see what features will shape the next fifteen years of work and success, look no further than our recent launches.
User Controls
Administration is easy when you have the right tools to assign permissions and allocate resources.
Targeted Content
Deliver your communications and content tactically for greater impact and engagement.
Recommendation
Engine
Relevant content and communications get you to your desired results faster.
Robust Integrations
Built to be your one-stop-shop, Igloo is ready to integrate and elevate.
Material Design
Based on Google's popular and intuitive Material Design, Igloo always offers a flexible and engaging user experience.
Extended Access
No corporate email address? No problem. Include every member of your workforce in the productivity and culture of your intranet.
Igloo Digital Assistant
Intelligently integrate your key tasks, business apps, and reminders into a persistent sidebar that enables immediate action.
Igloo Flex Mobile
The new Igloo Flex Mobile app gives your mobile users the tools they need to become a more unified workforce.
The six things you need to build a modern workforce
The Igloo platform is the foundation of many organizations' success, so we will continue evolve that platform according to the areas that are the most important to our customers. These are the cornerstones our development, and the essence of a modern, engaged workforce:

Personalization
Highly personalized workspaces offer each employee a focused way to engage with relevant information and content, allowing for greater productivity and a closer connection to corporate values; it's everything they need, without becoming overwhelming.
AI & ML enhancement
A tailored, adaptive experience doesn't need to be a chore. AI-driven enhancements guide users to the tools and resources they need before they realize they need it, while an intelligent search function offers quick access to the right information.
Analytics
Precise and deeply configurable analytics options give administrators and content creators a way to build data-backed strategies that accomplish business-critical digital workplace objectives. Your goals are clearer than ever.
Integrations
By streamlining integrations with your suite of productivity apps, Igloo turns a patchwork of tools into efficient workflows that save time by eliminating the need for context switching and repeated sign-ons. This is how you get more from your apps.
Modern UX & UI
The Igloo UX is always evolving to offer the most intuitive, welcoming experience to all users—regardless of technical abilities. This is the front door to your digital office, and the natural starting place for your employees to begin their day.
Dynamic content
When work happens everywhere, all the time, Igloo's ability to deliver content and communications effectively is critical to engagement. Send targeted content intelligently for any role, device, location, or need, and get analytics to hone your approach.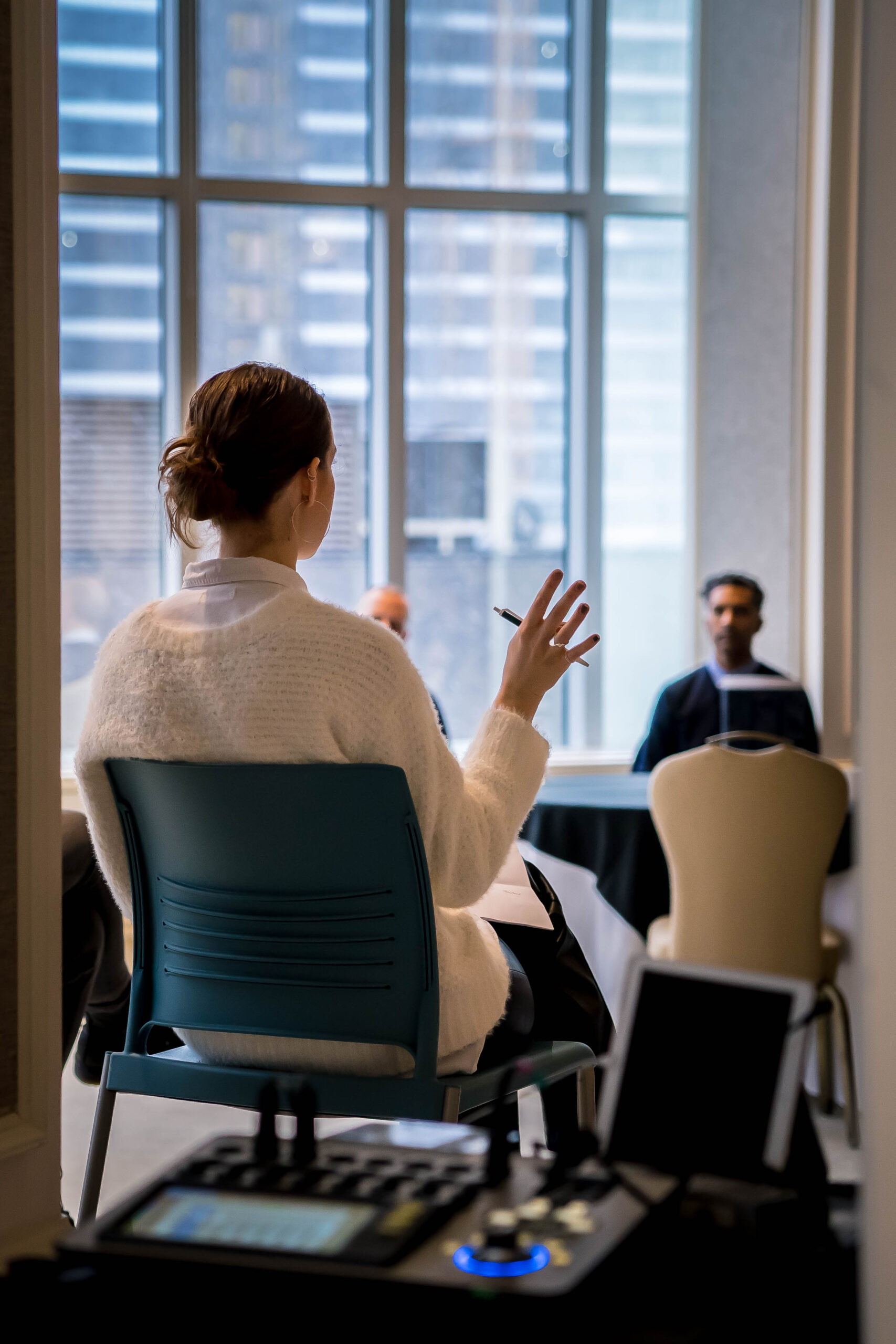 "I love working with Igloo Software. The world is our oyster right now… the future of our intranet looks more clear."
Krista Mihevc / Internal Communications Lead, Saje Natural Wellness
Get started today
Find the Igloo digital workplace features and solutions that will help you overcome your business challenges.